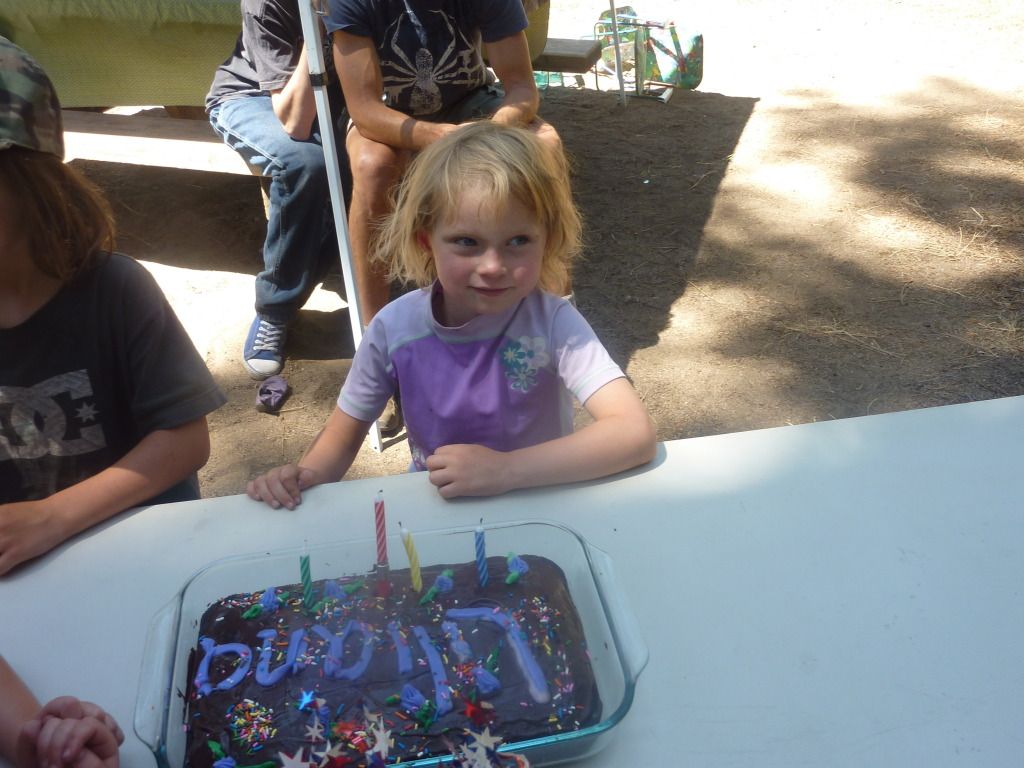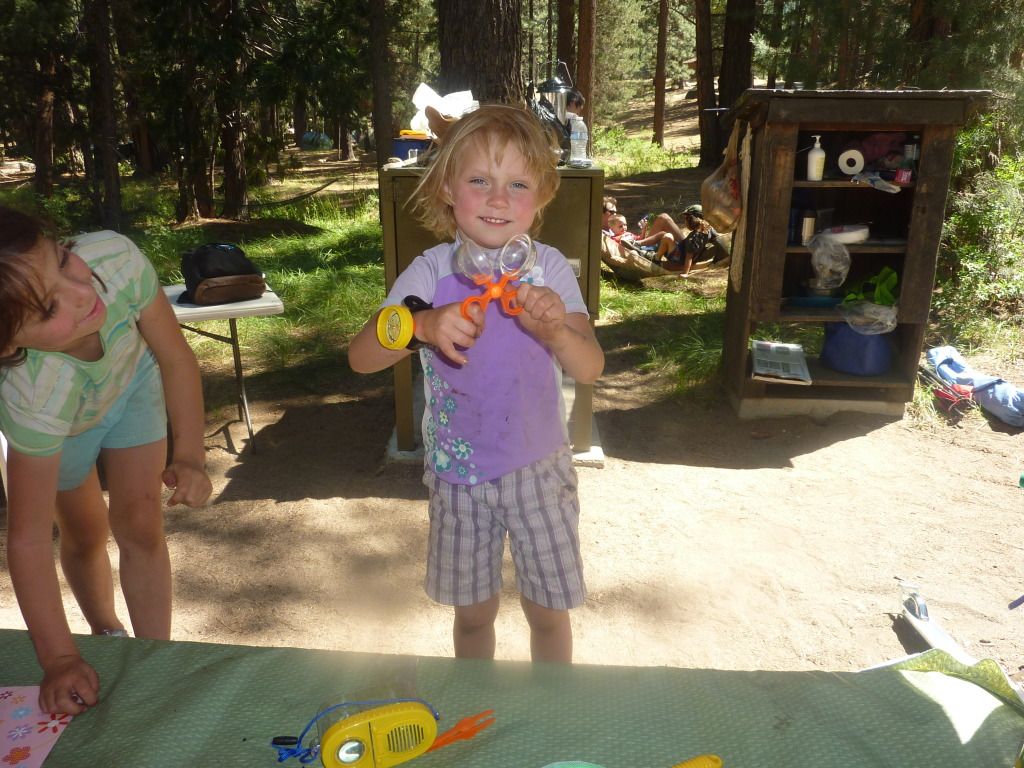 L turned 4 on July 7th! She's getting so big!
I went into labor with her on my birthday on the 5th, and she was born 2 days later. My first VBAC baby, my lover of all things creepy crawly, my quiet child. She generous, kind, easy going, and sweet, with a love for jumping off anything high, digging in the dirt, bugs, critters, and swimming. Happy Birthday, L!
We went camping for her birthday and the 4th of July weekend. She got to swim in the hotsprings and the cold pool, which is quite a treat since we don't have a pool near our house. We also hiked to a waterfall where she swam. She's not *quite* swimming yet, but getting close to swimming under water, and she likes to jump off the side.